Laser Hair Removal - Bergen County, NJ
Say Goodbye to Shaving, Waxing & Plucking!
We provide quality Hair Removal and Hair Reduction services in Fair Lawn, New Jersey.
SAY HELLO TO SMOOTH, BEAUTIFUL YOUNGER LOOKING SKIN
Bergen County Laser Hair Removal by Lasting Impressions in Bergen County specializes in laser hair removal for men and women. For more than a decade, the family-owned boutique in Fair Lawn, NJ, has specialized in laser hair reduction. The expert team is dedicated to providing people with smooth, hair-free skin with treatments that are affordable, effective, and efficient.
We provide laser services that work on all skin and hair types. Sessions can range from five minutes to an hour in length, depending on the size of the area being treated. The caring technicians work with you to ensure that the procedure is as painless and quick as possible.
All technicians are highly trained and certified to work on all skin types. Make your appointment today by calling.
Benefits of This Treatment
Hair removal through laser is great for removing unwanted hair from all areas of the body like legs, face, underarms, bikini line, and more. The common advantages include what are listed below: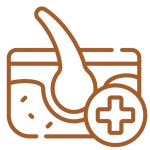 ACCURACY
The accuracy level of lasers is excellent they can selectively target dark, rough hairs however leaving the surrounding skin unharmed.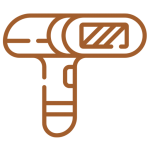 RAPIDITY
When it comes to rapidity every single beat of the laser takes just a second to treat more than a few hairs at the same time. Minor areas such as the upper lip can be treated in no more than a minute, and big areas, like the legs or back, may perhaps take up to 30 minutes.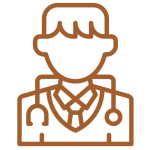 CERTAINTY
90% of the patients have never-ending hair loss after an average of 3 to 5 treatment sessions.
WHY CHOOSE BERGEN COUNTY HAIR REMOVAL?
How does Laser Hair Removal Work?
Using highly concentrated energy, this treatment targets hair follicles and comes out with pulses of light that stop the growth of the hair. Complete hair removal via laser needs a series of treatments, but results can start to be seen after the first treatment and while total hair removal is not guaranteed, 90% of our patients experience permanent hair removal after just 3-5 treatments. Over the course of one to three weeks, the treated hair falls out. With every treatment, fewer and fewer hairs will grow back, leaving you with smooth and flawless skin.
HAIR LASER REMOVAL SERVICES
The first step is your free consultation. During the consultation, one of our professionals will assess your hair, determine your skin type, review any medications you've been taking, and obtain a general health history. If we determine you are a good candidate, we will either begin your treatment right away or schedule it for a later date.
Who can have this treatment?
Hair removal via laser is a viable option for those with abundant unwanted hair. This is primarily a cosmetic operation. Benefits include a more positive perception of oneself or physical attractiveness. In addition, many people would rather not have to shave every day.
On occasion, excessive hair growth can be treated with this procedure.
Causes of these symptoms could include:
Those with thick, dark hair and fair skin benefit the most from hair removal through laser. Hair absorbs more heat when there is a stark contrast between the hair and skin tones. Blondes, grays, whites, and redheads may see different results. Consult your doctor before deciding to undergo this treatment. In some cases, you may want to postpone the surgery if:
Frequently Asked Questions
Other things you need to know about this treatment.